Eating more consciously  – producing less waste – transparency regarding origin and production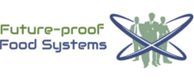 Addressing different sets of Sustainable Development Goals (SDGs) we want to show how local actors in the field of sustainable food systems are collaborating ('connecting'). For this purpose students and research journalists are collecting examples and photos about innovative approaches and sustainable solutions in companies and organisations in and around three cities in Germany, Belgium and The Netherlands ('illustrating'). The results are meant to point at new formats for cooperation and new ways for upscaling ('strengthening')
Connecting: Between consumers who like to take conscious decisions, or would like to get inspired; with initiatives or business partners (C2B) with an approach that can contribute to the SDGs; but also between companies and business partners themselves (B2B).
Illustrating: By means of concrete and actual written presentations in combination with photos/images we would like to make specific aspects of future food systems visible. The public shall be invited to discover where and how the ecological quality, food safety, employment as well as future links between the city and its surrounding region can look like.
Strengthening: These images and stories shall lead indirectly and structurally to more cooperation, to more circular processes and to more consumer consciousness. In this way we will be able to learn via 'best-practice'-examples from comparable city-regions in Germany (Kleve), Belgium (Gent) and The Netherlands (Tilburg/DenBosch).
Sustainable Development Goals (SDGs), which are especially relevant for food systems:
Goals 11 – sustainable cities and communities: opportunities for everyone, including access to basic supply via innovation and progress;
Goal 12 – responsible consumption and production: sustainable management and use of natural resources; reduction of food waste at the side of consumers and business by 50%;
Goal 13 – battle against climate change: more health diets lead to 20% less CO2-Emissions in comparison with traditional food consumption
Goal 15 – Living in the countryside: reestablishment and support of sustainable use of ecosystems.
Funding: supported by the City of Tilburg – co-financing by the Rabobank Tilburg in support of student interviewers. Local cooperating partners are 013FOOD (www.013food.nl), the Tlburg Library at LocHal (https://www.lochal.nl/)
Cooperation (student interviews) is with Hochschule Rhein-Waal (DE), Fontys Academy for Creative Industries in Tilburg (NL), HAS University of Applied Sciences in DenBosch (NL), School of Arts – KASK in Gent (BE) and the Institute for Agricultural and Fisheries Research (ILVO, BE)